Wednesday, June 20, 2012 at 4:50PM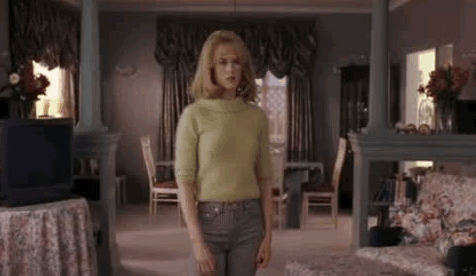 .
JA from
MNPP
here, daring to tackle one of Nathaniel's sacred cows on her 45th birthday - the lovely
and not at all cow-like yet entirely sacred, the
very very talented Nicole Kidman. Earlier today I was reading through this fine list by the fine folks at The Playlist of what they deem her five greatest performances

(all lists will be null and void once she pees on Zac Efron)

and they're all choices that are pretty darn hard to argue with (my own personal favorite is easily
To Die For
)... and yet, yet! I still feel nagged at by the absence of Alice in
Eyes Wide Shut
...
... and Grace in The Others...
...and what the heck about Satine?!?!?
But then this is Kidman, and the riches run very deep.
So what's your favorite Nicole Kidman performance?
Quick, just one!

JA
|
Sold Out Show
|

Permalink
|

Email This
tagged

Birthday,

Nicole Kidman